LIBERATE YOURSELF AND YOUR TEAM
SIMPLE IS LIBERATING
Produce a variety of beautiful visualizations based on your data. Whether it's simple or complex, create insightful diagrams, charts, displays, or plan-facts. It's only a few clicks away.
Easily Connect to Your Data Sources
Save time with access to a curated catalog of external and internal databases from a variety of popular management systems.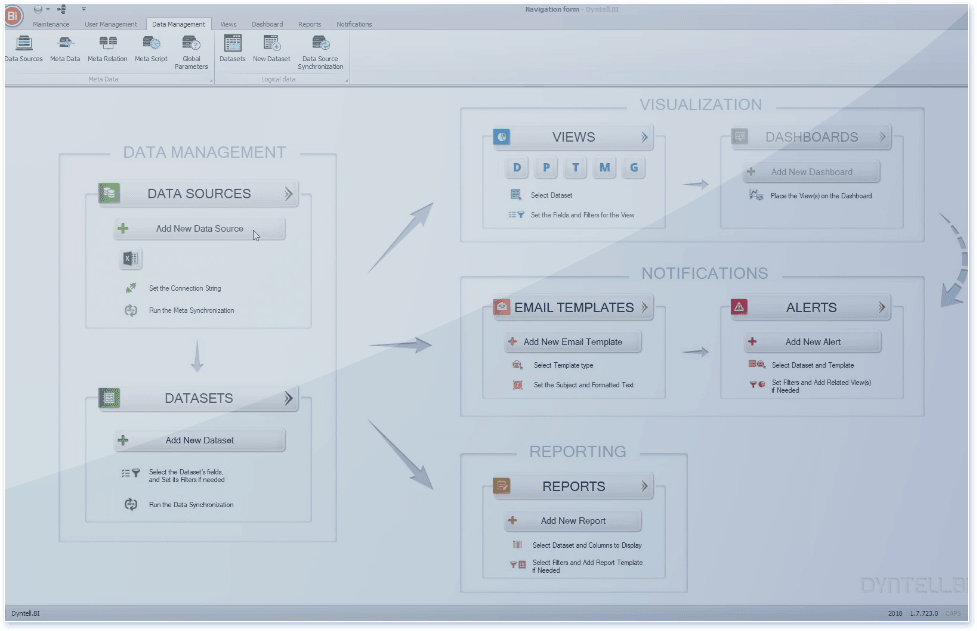 CONNECT TO YOUR DATA SOURCES
You'll have access to a curated catalog of external and internal databases from popular management systems so you won't have to create a labor-intensive data warehouse. With our ERP background, we can pull together disparate data sets to offer you seamless, secure integration for your data sources. Users can connect databases by tables and itemize the data from various fields to create calculated fields for functions and logical operations.
You can merge your data with the most common relational database managements systems, including: Oracle, Microsoft SQL Server, MySQL, PostreSQL, Firebird and others, as well as data sources available through ODBC, dbf, xls(x), csv and xml files. You can also communicate with external systems like popular proprietary systems or highly customized fields and tables. Your data is stored in the database (which can be an SQL-based database), so your main system is free to process without the drag of that extra data.
Our compatible databases:
Access Databases
Excel Files
Firebird
JSON
Microsoft Access for Windows
Microsoft Excel
Microsoft SQL Server
MonetDB
MongoDB Big Data, Databases
MySQL Databases
ODBC Generic
OLE DB Generic
Oracle Databases
PostgreSQL Databases
QuickBooks Applications
Salesforce Applications
SAP BW
SQL Server Databases
Sybase Database
Text files (like .csv files)
MAKE INSIGHTFUL DECISIONS WITH EMBEDDED ANALYTICS
With embedded analytics you can place visualizations in other software so you have all the information you need right at your fingertips or when you need that data-driven research to help you make important business decisions.
MANAGE ACCESS IN A SECOND
Control your data's visibility with comprehensive tools by giving different roles to different users. Users with certain credentials can oversee other users, licenses, and content through Dyntell Bi. They'll have control over data source and content permissions too.
Oversee All Users
We simplify permissions and authentications with tools that help you manage all users and user groups. You can easily add large numbers of new users at the same time and even match them up with any Active Directory groups you've already defined.
See the Server Status
To keep everyone abreast of server health, we have a real time widget informing users of the status of the Dyntell Bi server. To anticipate any issues, we alert IT if a user's data fails to extract correctly so that it can be fixed before it's used for an analysis.
Automate for Efficiencies
Additionally, the Dyntell Bi program lets you automate many server functions so that you can "set it and forget it." Many of the actions affecting content, data and users can be managed automatically if appropriate.
With so many ways to keep track of your data and your users, you can ensure that your business intelligence software makes your business work smarter, not harder.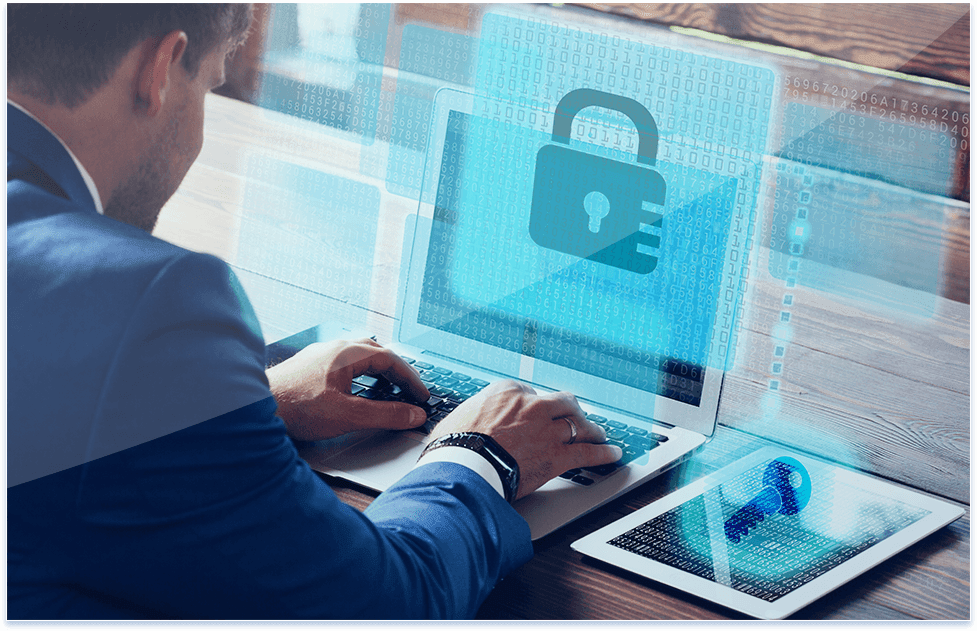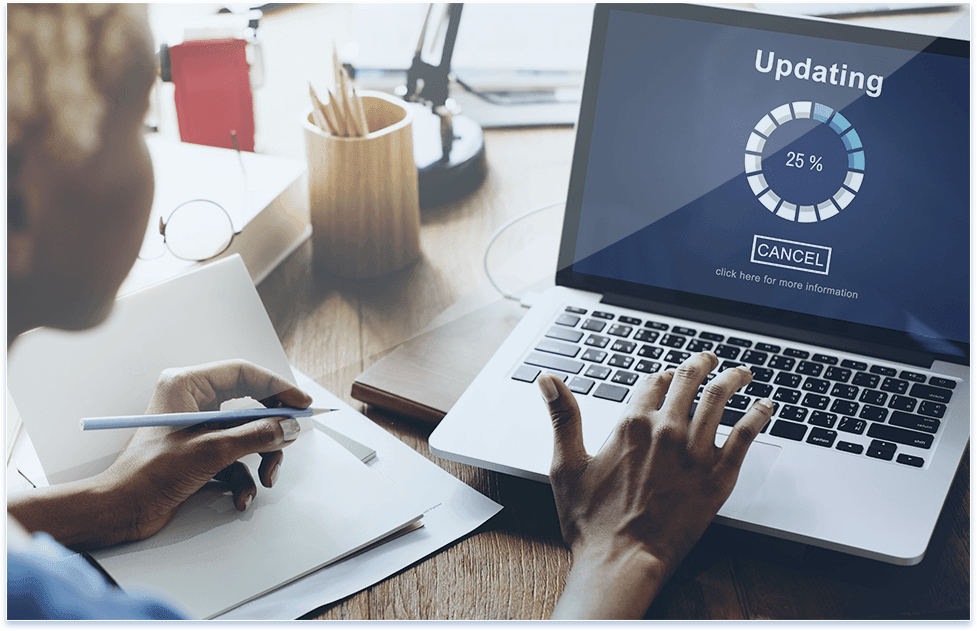 We'll do the update for you. With a seamless deployment system for updates and security patches you can focus on getting data drive insights instead of worrying if you're up-to-date.