Dyntell's end-to-end platform is built to eliminate the barriers between users and their data so they can make smarter, faster data-driven decisions.
Marketing professionals use Dyntell Bi to wow their customers.
Make Sense of your Mushrooming Numbers
Marketing ain't what it used to be. In addition to tracking your offline communications, you're responsible for the myriad of increasing online customer touchpoints, all generating real-time data at break-neck rates. Enter Dyntell Bi. Our powerful algorithms will make quick and impressive work of all of your campaign data, funneling SEO, social media marketing, PPC and all marketing channels into one stunning dashboard, where you can mince and manipulate the numbers to discover insights to help you make your customers more than happy.
With Dyntell Bi, you can:
Create omni-channel visualizations and analyze them to determine which deliver the best ROI
Predict your next campaign's performance with very good accuracy
Continually optimize campaign performances in real time to grow conversions
Monitor social platform engagement for improvement
Track customer loyalty
Increase overall sales
Move your customers from where they are now to "Wow!" When you understand how best to engage them, you can build real loyalty and really move your sales needle.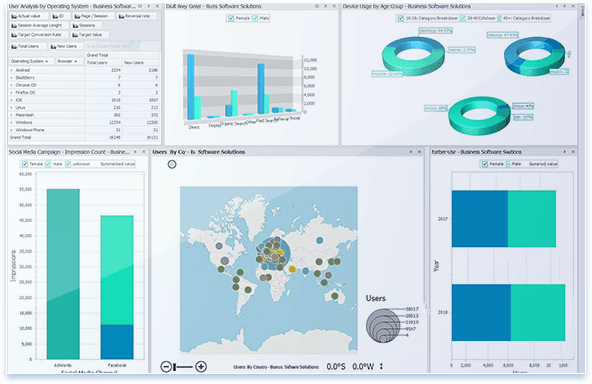 Sign up now for new trends and get an insightful case study related to business intelligence.