Dyntell's end-to-end platform is built to eliminate the barriers between users and their data so they can make smarter, faster data-driven decisions.
Finance professionals uses Dyntell Bi to power productivity.
Get your Numbers to Work Harder
Why waste time collecting and crunching numbers when you can let them do the work for you? Take your databases and turn them into profit centers. By creating smart visualizations of the processes across the enterprise, you can identify the opportunities and ways to save time:  Pinpoint product money makers and money losers, discover ways to increase your profit margin and determine when your new location will be profitable. Not only can you visualize and analyze this data, but you can also use our powerful algorithms to determine future productivity. So you can confidently say where the business is heading in the next six months, year, or more.
Compile your visualizations in a persuasive dashboard to share with executives so that you can make the bigger decisions with ease. Dig deep into the data to answer the bigger questions. Take your bigger data and make bigger insights. It's all right here.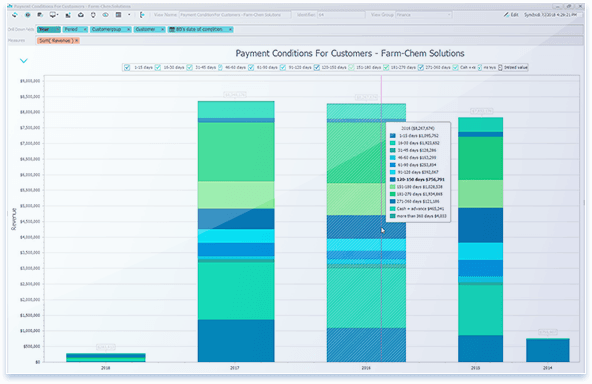 Sign up now for new trends and get an insightful case study related to business intelligence.