Dyntell's end-to-end platform is built to eliminate the barriers between users and their data so they can make smarter, faster data-driven decisions.
Supply chain managers use Dyntell Bi to optimize the flow.
Organizing Chaos
From managing inventory to coordinating deliveries to handling all the paperwork in between, supply chain management can be a messy business, and the sheer volume of data can make your head spin. With Dyntell Bi, you can take the birds eye view of the flow. With a clearer vision, you can spot inefficiencies and  opportunities. Your data will deliver answers to the most pressing questions. How do you warehouse the optimal amount of inventory? Can your routes get faster and smarter? How about deliveries?
With Dyntell Bi, you can share eye-opening insights with your suppliers and your internal team to make the whole chain stronger. Use our beautiful visualizations to make your data come alive. Leverage analytical algorithms that extract outliers and crystallize numbers that were buried before. Tap our reliable prediction modeling to see further down the pipeline. Get to the next level of supply chain management.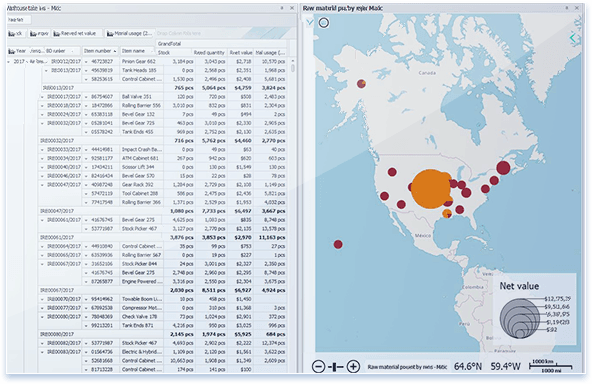 Sign up now for new trends and get an insightful case study related to business intelligence.