Dyntell's end-to-end platform is built to eliminate the barriers between users and their data so they can make smarter, faster data-driven decisions.
IT professionals use Dyntell Bi to make all jobs easier.
Start with Your Job
You live and die by the numbers. Monitoring software and hardware performance, tracking tickets, overseeing a budget–all of these require constant vigilance and data management. You know best of all how technology can turn so many manual tasks into simple, accurate and repeatable processes, streamlining your jobs and those around you.
Dyntell Bi is built to do just that. Our software takes your reams of data and translates them into actionable insights, manifested in charts in every form you can imagine. You can use our analytics to drill down and find out why the servers are becoming more inefficient or the ticket response time is growing. With these powerful visualizations, you can look deeper into any type of data, from many different datasources. You'll have total control over security and permissions throughout the enterprise. It's completely scalable. And you can create and share dashboards that instantly provide the big picture. Even better, you can use our proprietary prediction tools to determine how to allocate future resources and personnel down the line.
It's your data. Make it work for you.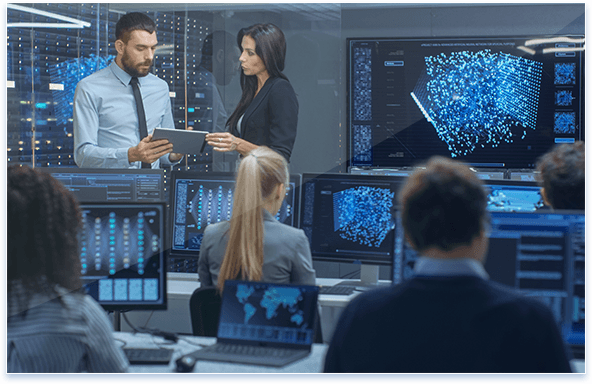 Sign up now for new trends and get an insightful case study related to business intelligence.