Dyntell's end-to-end platform is built to eliminate the barriers between users and their data so they can make smarter, faster data-driven decisions.
Executive managers use Dyntell Bi to build their business.
Make Smarter Real-Time Decisions
Get the most accurate picture of your business in real time. With stunning visualizations in the format of your choosing, you can finally see your data come to life, even as you're collecting it. Then you can analyze productivity by looking closer at sales, inventory, personnel or other metrics. Go as deep as you'd like into the data to discover real business–and mind–changing insights. Then use our proven prediction modeling tools to look ahead to next month, next quarter or next year.
Dyntell Bi was built with your specific needs in mind. Once you've done the visualizing, analyzing and predicting, we make it simple to share these beautiful charts with your internal or external teams in stunning dashboards. You'll generate insights that weren't visible before. You'll see trends materializing and seize the opportunities. With Dyntell Bi, you can turn your wealth of data into a wealth of actionable knowledge.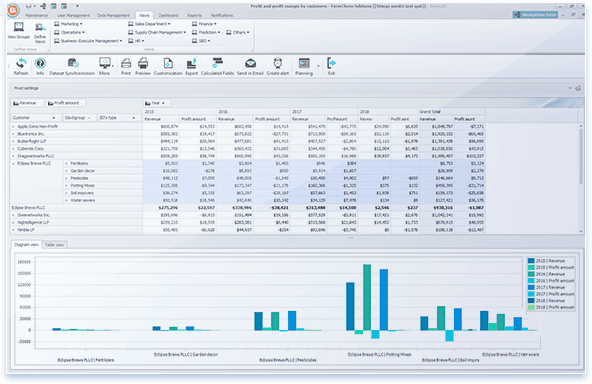 Sign up now for new trends and get an insightful case study related to business intelligence.