Dyntell's end-to-end platform is built to eliminate the barriers between users and their data so they can make smarter, faster data-driven decisions.
Sales managers use Dyntell Bi to increase revenue.
Boost Sales with BI
Dyntell Bi is built to boost sales. Whether you want to analyze sales calls or look at sales by region, store, brand, product, salesperson or a combination of any of these, you'll be amazed by how visualizing your numbers will open your eyes. Take control of your sales goals with a solution that helps you visualize and analyze your data, and make accurate predictions so you can easily prepare for the future.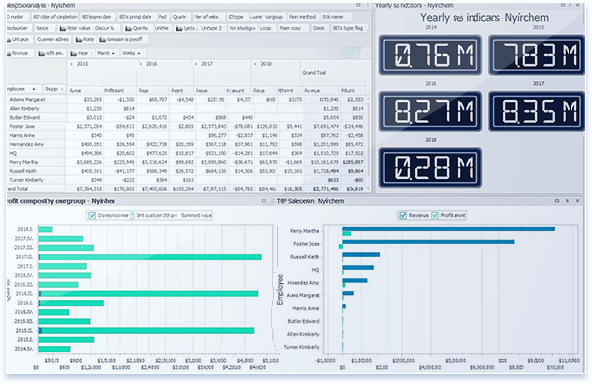 Sign up now for new trends and get an insightful case study related to business intelligence.