Insightful Data Analysis and Prediction with BI.
THE DEEPEST POSSIBLE
UNDERSTANDING.
Hassle-free installation, extensive support.

Visualization
Watch your data come to life with sophisticated charts that make the complex look simple.

Analysis
Dive deeper for real discovery and easily manipulate your charts for important insights.

Prediction
Envision the future with serious accuracy so you're prepared for success.
Imagine a house and its floor plan. The plan provides the same information as the house itself. The crucial difference is that only the architects and its site managers can truly understand the plan. Only with a 3D visual of the house can others have a detailed and insightful understanding of the house.
Your business data is the same. Make your information accessible to more people. Help them understand certain processes, analyze results, and predict possible future trends. Don't miss a thing and empower your whole corporation with smart data crunching.
Sign up now for new trends and get an insightful case study related to business intelligence.

Data Visualization & Discovery
With a large variety of data rich interactive graphs, charts, maps, and reports, you can visualize all facets of your business.

Data Analysis
Get accurate, actionable insights. Easily spot hidden patterns in production, sales, and distribution lines to identify opportunities or challenges.

Predictive Analytics
Predict market trends, staffing needs, sales, P&L's, and more with the power of LSTM, Prophet and ARIMA.

Strategic Planning
Build high-level financial and operational plans based on past performance and future goals just by adding target values to your views.

Self-Serve
Our easy-to-use interface lets you unify data sources and perform data aggregation, transformation, and filtering without programming skills.

Fast Implementation
With our intuitive Navigation Tool you'll be up and running right away. You can start building data visualizations with a few clicks of the mouse.

Drag-and-drop
Create and manipulate stunning charts and dashboards with the drag-and-drop you know and love.

Alerts
Easily automated alerts let you streamline information delivery so vital information reaches the right people at the right place and time.

Dashboards
Create personalized interactive dashboards that deliver relevant, easy-to-digest summary information so you can make faster, better decisions.
Join hundreds of
innovative
companies for free

20
years of professional experience 20,000
vulnerabilities found and highlighted per day
45,000
BI visualizations in active use
100 million
patterns examined per hour
Not sure what BI can do for your business?
Schedule a free 15-minute call with our BI expert and get all your questions answered.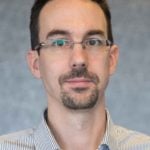 Peter Tar
Director of Business Development