Dyntell's end-to-end platform is built to eliminate the barriers between users and their data so they can make smarter, faster data-driven decisions.
Data analysts use Dyntell Bi to elevate the numbers.
Have Fun
If you love numbers, this is where it gets good. You can connect multiple data sources, including big and smart data, and make your numbers truly come alive. It's simple to extract, transform, clean and load data. It's a cinch to scale. It also plays very well with other programs.
But best of all, it will turn your information into pure insight. Crunch numbers all you want. Our powerful algorithms will churn out visualizations any way you want to see them, in a stunning collection of charts and graphs. Simply click on a new format and it will materialize. Then play with the charts to unleash the underlying secrets of the data. Uncover surprising anomalies. Find emerging trends. Discover world-changing ideas. This is what you came for. And if that weren't enough fun, you can run your numbers now to get accurate predictions for the future.
If you love telling stories with numbers, you'll love Dyntell Bi.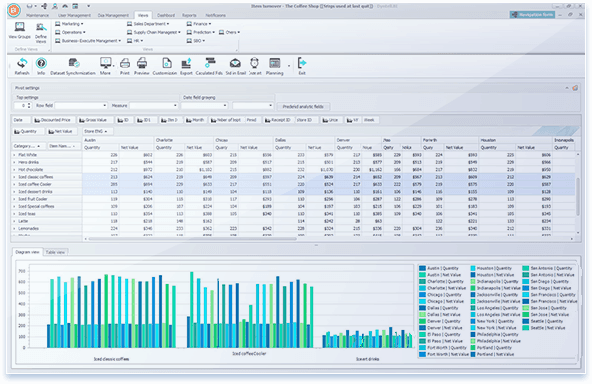 Sign up now for new trends and get an insightful case study related to business intelligence.