What Does Dyntell Stand For?
Dynamic Intelligence
The name Dyntell is based on the concept of Dynamic Intelligence, which is defined as "the real-world application of the most sophisticated level of human neural processing, as well as mental functioning, that has evolved to enable us to successfully handle challenges presented by complex, dynamic environments." (Steven E. Gutstein, Ph.D.).
Simply put, it's smart intelligence–knowledge that can adapt to any change thrown its way. Since our world is dynamic and full of change, our brains have evolved to process multiple thoughts at once. For instance, we might muse about a nearby garden while relaxing on a park bench. Then we'll text someone who reminds us of a friend, and think "I need to text that friend," and then think ahead to lunch plans for that afternoon. And so on…. To successfully function in this environment, we must effectively filter out stimuli that hinders our decision making while constantly processing new changes–all with the goal of making the best decision for that situation. "Dynamic intelligence [enables us to] select from a range of potential responses, matched to the unique needs of the situation," explains Dr. Gutstein.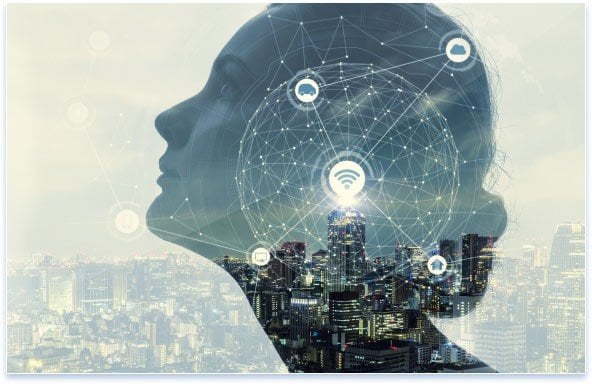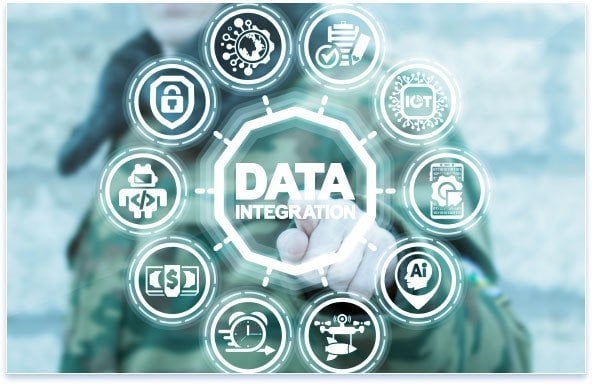 Constantly bombarded...
This is how Dyntell Bi software works. Constantly bombarded with different datasets and rules, the software makes smart decisions by taking the various data points into consideration and then focusing on the data that shows important trends. This is especially important when it comes to our prediction capabilities. With sophisticated algorithms, we mimic the brain's ability to decipher hidden meaning in a pattern and then extrapolate it into the future to make accurate predictions.
Dynamic intelligence means that we filter out the noise to get to pure inspiration. Dyntell turns your information into inspiration.
Our Company
Dyntell Software is an international group of companies with offices in Denver, Leesburg, Budapest, Debrecen and Cluj, investing in the global Information & Technology sector. We are committed to providing comprehensive and competitive solutions to business owners and operators worldwide, proudly serving over 1,000 clients throughout Europe and the United States. We recognize the unique challenges that the global economy presents to stakeholders and have developed specific solutions to help users enhance business operations in all areas with a holistic, future-focused approach.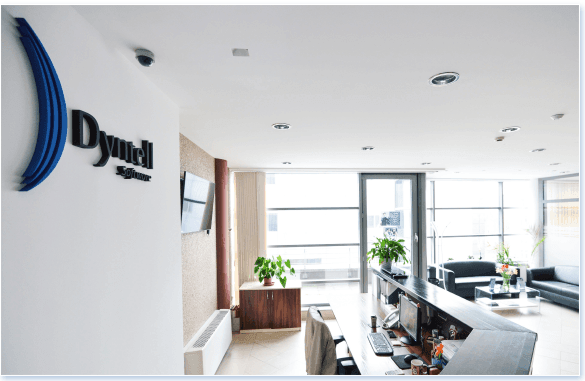 Our Products
Dyntell got its start creating sophisticated ERP software, which we quickly adapted to build robust Business Intelligence solutions as well. Both are industry-leading tools. Our ERP solution helps your business manage and automate back office functions, and our BI solution helps your business identify and exploit hidden opportunities and challenges in its data. We develop all of our products ourselves, paying careful attention to new, modern and standardized technology – the basis of our innovative solutions. Our team of almost 100 professionals is at your disposal, ready to learn your business processes. We provide you with on-going guarantees, support and consultancy. We can also provide you with the source code of our products. We will do everything we can to ensure your success with our software.
We believe that software without expertise has little meaning. So we work to provide solutions that create real, tangible value for our clients.
Partner With Us
We'd like to partner with you. In this fast-paced, constantly evolving business-scape, we can help your company thrive, finding solid direction in the maze of Information Technology. We offer new and comprehensive solutions for entrepreneurs, small and medium sized enterprises, and our Business Intelligence solution will tailor itself to your needs. A simple set-up process installs it on the server or your desktop. Watch it transform your business. You can learn how here [link to squeeze page requesting more info].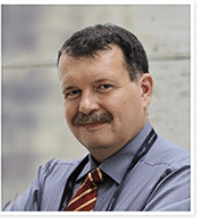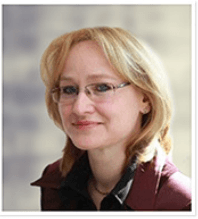 MARIANNA MEDVECZKI, PHD
CFO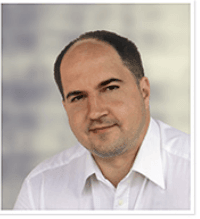 ATTILA TOTH
Project Director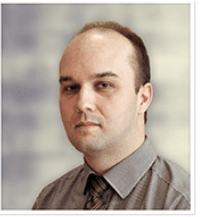 TIBOR LOS
Chief Software Architect
The builder shows why...
"The boss knows how; the leader shows how. The builder shows why." –Umar Haque, The Builder's Manifesto
This quote has played a special role in Dyntell Software's corporate culture from the beginning. As we develop software, our top priorities are reliability and sustainability, as well as on building a strong relationship with our teams, partners and customers. The greatest challenge within the IT market is to create tailor-made solutions; therefore this is our focus. We're proud of the fact that we managed to enter the international market within 16 years of our inception, all the while maintaining our original core values. Our dedication to this builder maxim has made all the difference.
See what's on our founder's mind right now.
Where Are the Robots?
Seven ways to leverage Business Intelligence to increase your manufacturing business' production efficiencies by double-digits
Ready, Set, Predict!
The hidden AI button that gives your company the power to be self-driven
Danger! The Robots Will Kill Us All.
A year after the clash of the tech titans, are we any closer to facing Elon Musk's dire AI Apocalypse predictions?